G-Shock stands for 'Gravitation shock' and as the name suggests, able to withstand the force of gravity on falling down. It does a lot more than that, but it was introduced this way, and the name is now ubiquitous.
Kikuo Ibe can be rightly called the father of G-Shock. He has a story behind the development of this design.
When he entered high school, his father gave him his mechanical watch, which he had used for many years. On a way to work one day, he dropped it, and the watch broke. This left him dejected. Although his father didn't scold him or feel too bad, I've didn't like it, and wanted to develop a watch that would be resistant to gravitational shock.
So, when he joined Casio, under him, in 1981, the watch was being developed in secret, as at that time watches were getting slimmer by the day, and the idea of a chunky watch wouldn't be well accepted. He set a target that the watch should be able to survive a 10 metres high drop, have 100-metre water resistance and a 10-year battery life. Hence the original target was the 'triple ten'.
After 200 prototypes being thrown out of his bathroom window, he achieved the perfect G-Shock.
Ultimately, the ten-metre-drop shock resistance stayed as it is, the 100-metre water resistance became 200 metres, and the 10-year battery life became 7.
The G shocks, the first model being the DW 5000C, released in 1983, were initially not very popular, and were used by just construction workers and policemen.
It achieved success in the 1990s, when the skateboarding craze picked up in Japan, with younger population looking for a smart rugged watch to match with their baggy clothes and withstand repeated falls.
And today, they are one of the resistant must-haves, being widely produced and loved by many.
So now we're going to be discussing the G shock 5600 series, the square dial G shocks, the most affordable yet with the same protection as their other counterparts.
The model that caught my fancy is the DW-5600BBM-1DR.

The watch has a price of Rs. 5,995 on both Amazon and the official Casio site. I've seen it fall to Rs. 5,495 on both the websites, so keep your fingers crossed. You can get the normal colour dial for a 1k less, and some models for as low as 3,995. So check out all the models and colours before making the purchase.
Here's the link to buy it:
Buy G-Shock 5600 BB official Casio Site
I liked the all black version better, but I guess it's sold out right now, and I couldn't find any pieces, but this one is almost similar, and adds a bit of colour too.
Now there are some who associate G shocks with round dials, but in reality, they were started as square dials, and there square models are available in both affordable and expensive ranges, from Rs. 4,000 to Rs. 40,000 and above.
Total weight : 53g, so it feels pretty light on the wrist.
Size of case : 48.9×42.8×13.4mm, so suitable for moderate wrists.
1. The dial:
The case, bezel and dial are all made of resin, and it's quite tough. It's pretty minimalistic, with no added things like superimposed analog, world time etc. I, for one like simplicity in a watch, and the excessive features in some other G shocks, are really too much for the eye.
I guess you're hardly going to use the features like barometer or world time hence their absence should not strike as disheartening. I'm sure hardly many would even use the stopwatch regularly, which this watch has.
It's very accurate too, and the numbers are clearly visible. I like the negative display dial, while the other one is great too.
2. Glass:
The glass is a Mineral Glass, hence may get scratched. But then, they're also roughly used, which can lead to increased chances of scratches. Also, the surface is like a fingerprint magnet, and it's difficult to avoid smudging it, which can be irritating.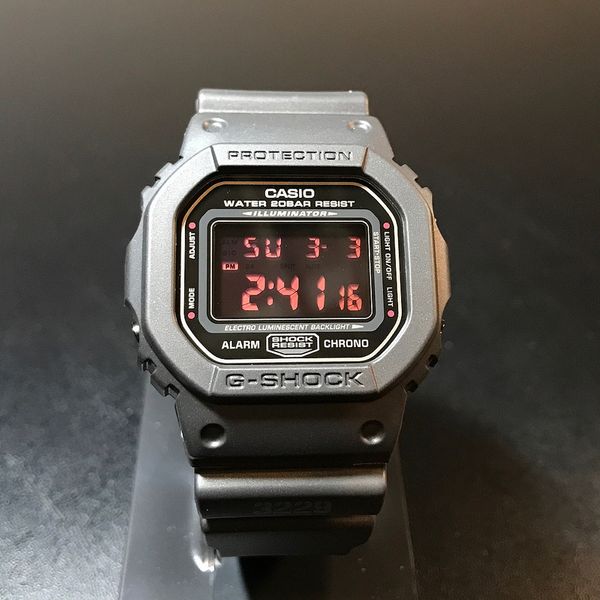 3. The strap:
It's resin, easily bendable, comfortable to wear. May cause some sweating once in a while, but it's alright, it's very light.
4. The Box: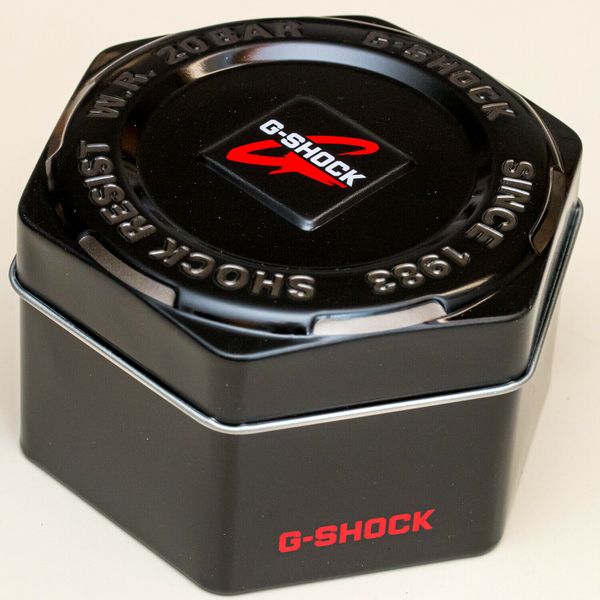 The box is a hexagonal tin box that is the standard for most G Shocks. It is sturdy with Shock resistant and 1983 embossed over the box.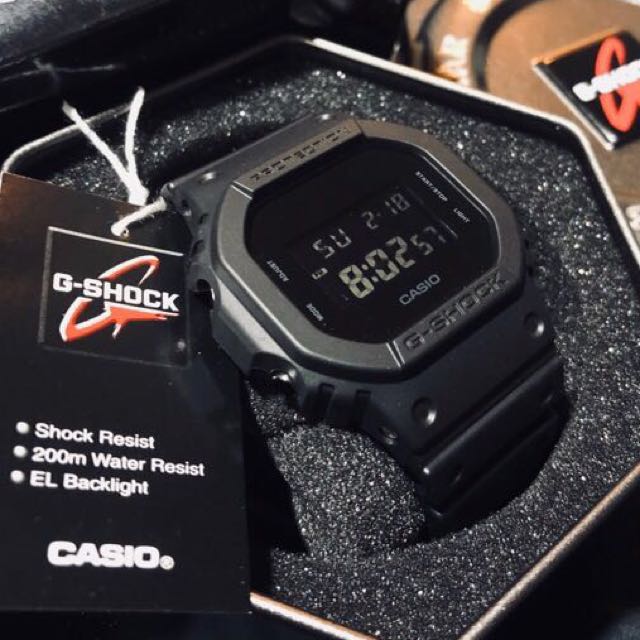 Features:
• Shock Resistant: Of course! Having withstood almost all the tests of nature, this is one of the most resistant watches you can ever find.
• 200-meter water resistance: At this price point, this is great! You can take it for diving as well, and it will work just fine.
• Flash alert
• 1/100-second stopwatch
• Multi-function alarm
• Hourly time signal
• 2 years warranty plus 6 months extended warranty on registration
Conclusion: My take:
The ultimate beater watch, highly affordable (not more than the F91w, but then, you get looks and G-Shock protection). Take it out for hiking, sea diving, surfing, swimming, mountain climbing, throw it of your window if you like. It's fun with a vintage G Shock square case.  A must have in your daily routine, especially if you have a rougher watch usage. Comes in a variety of colours, more than you can ever think of, so take your pick. Minimalist, and subtle, not recommended for those who want an all-out feature packed watch, but this just gets the job done without any frills.